Top tip for day 5
Date: 26th Mar 2020 @ 4:27pm
We are nearly at the end of our first week of home schooling ! Just one more day before the weekend ! I hope you've been able to complete some English, maths and an activity from another subject area each day ?
Here's a top tip for if you get a bit stuck on a question:
Have a look at BBC Bitsize https://www.bbc.co.uk/bitesize . The website is free to use and has lots of clips and clever ways of explaining things we might find tricky in our school work. It will help you persevere and finish the question or piece of work you were stuck on.
It also has fun games to play to practise skills such as spelling,maths and grammar!
I've just played this excellent game :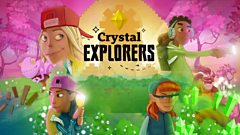 Why not have a go yourself !