Wellbeing challenge
This week is national sports week at home https://www.youthsporttrust.org/national-school-sport-week-home, so we have got a sporty challenge for you to do :
The Disco Challenge!
Can you make up a short dance to your favourite dance track ? It doesn't matter how long or short your dance is - it's just for you to have fun, raise your heart beat and get your body moving.
Maybe you can include your Mum, Dad ,sister or brother or another member of your family?
Let me know how you get on : Ealhomelearning@ravensbury.manchester.sch.uk
Happy Dancing !
Mrs Harriott
Another tasty looking, healthy snack made by Ganesa:
made from these fruits:
Can you name them?
Have a look at these delicious fruit smoothies made by one of our Y5 children for the FOOD CHALLENGE. I can't wait to have a go at making these too .
The FOOD CHALLENGE
This week's wellbeing challenge is the FOOD CHALLENGE !
Good nutrition ( eating foods which give us which our body needs like vitamins, protein, calcium and many more) is really important for your well being. Eating good food can make you feel happier both physically and mentally.
Your challenge this week is to make a healthy snack or meal for someone in your house. You might like to research some healthy snacks to find out what you could choose to make.
Send me a photo of your snack or meal and we can share it on this blog : Ealhomelearning@ravensbury.manchester.sch.uk
I can't wait to see your healthy food photos!
Mrs Harriott
Happy Friday everyone! It's the last day of our CONNECT challenge . I would love to hear if you have written to, texted, face timed, emailed or just had a chat with someone and it has made you feel happy ( and probably them too !).
Let me know by emailing : Ealhomelearning@ravensbury.manchester.sch.uk
Mrs Harriott
Mrs Ganner has found this wellbeing course for parents and children aged 8-12. It is free to sign up for over the next two days . It has lots of information about how we can keep ourselves physically, mentally and socially well.
The link you'll need to access is: www.onegoal.co.uk/freeoffer
How are you getting on with this week's CONNECT challenge ? Faith has let me know that she has face timed her Nanna in Italy this week and one of the things they talked about was the answer to a quiz question. I can imagine that you made your Nanna smile Faith !
Have you made anyone's day this week by connecting with them ?
Let us know what you said or wrote to make someone smile :
Ealhomelearning @ravensbury.manchester.sch.uk
Mrs Harriott
The CONNECT challange
During these strange times, many of us have been staying inside our houses and flats and not seeing family or friends. This can sometimes make us feel sad or lonely. So, your challenge this week is to connect with a friend you haven't seen for a while, or someone in your family , or someone you think might like to hear a kind word from you. Maybe you can make them smile ?
There are many ways you can connect with others:
give them a call
text
email
write a letter
even give them a surprise ( social distancing ) visit or make them a homemade present or card.
It will really make their day - and make you feel happy too !
Let me know how you brighten up someone's day : Ealhomelearning@ravensbury.manchester.sch.uk
You'll make my day!
Mrs Harriott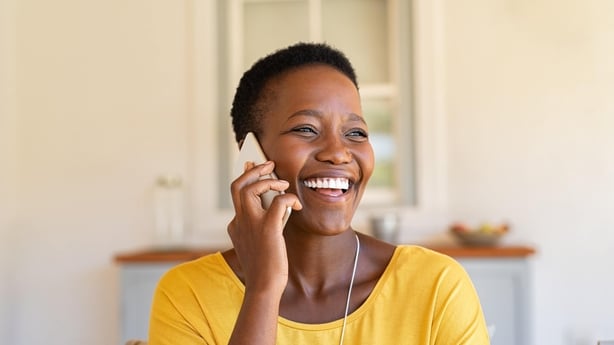 Good morning !
Thank you to all of you that sent in pictures of you completing the exercise challenge . It was fantastic to see the different ways Ravensbury children are keeping themselves fit and active - well done !
EXERCISE challenge
How have you got on today ? Have you been able to do your exercise for today yet?
You have been letting us know of many different ways to get exercise .Here are some ideas sent in by some of our exercise super stars!